Raised in the lush forests of the Northwest and inspired by master builder Pete Nelson, we began building treehouses at an early age, progressing from rickety plywood constructions to multi-room treetop abodes. Our creation, the Treetop Tavern, caught Nelson's eye, and we even made it on the front cover of his 2012 treehouse calendar.
Working in conjunction with Nelson, we created an innovative multimedia app and eBook showcasing the best treehouses in the Pacific Northwest in a light they'd never been seen in before. Featuring 360-degree panoramic tours, original video, and in-depth treehouse how-tos, Treehouses of the Pacific Northwest brings users into the canopy, offering an interactive experience that only a couple of tree-crazy digital designers could have cooked up. The result is an immersive multimedia platform for the iPad that entertains, educates, and changes the way we tell stories in today's informational age.
Many treehouse builders take years to perfect their masterpieces, dedicating themselves to every last zinc-coated nail. We wanted to make something that reflected that passion and precision, while connecting with treehouse masters, curious novices, and everyone in between. Where others might offer stock content, we produced completely original video, photo, and interview content to build the ultimate treehouse database. We wanted our app to highlight six unique sites around the Pacific Northwest ranging from mystical floating sphere houses in British Columbia to our very own Treetop Tavern in an immersive multimedia world. But beyond integrated media, we compiled instructive how-to sections, exclusive building tips, and resources analyzing the best trees for construction, to provide an educational aspect to the project and fully reimagine the possibilities of the eBook.
To fuse the app's technical design features with the homebuilt, rustic nature of treehouse building, we crafted a custom logo for the app store. Using a layered woodcut motif, we aimed to create something different from the typical brand logo while reinforcing our modern approach to storytelling.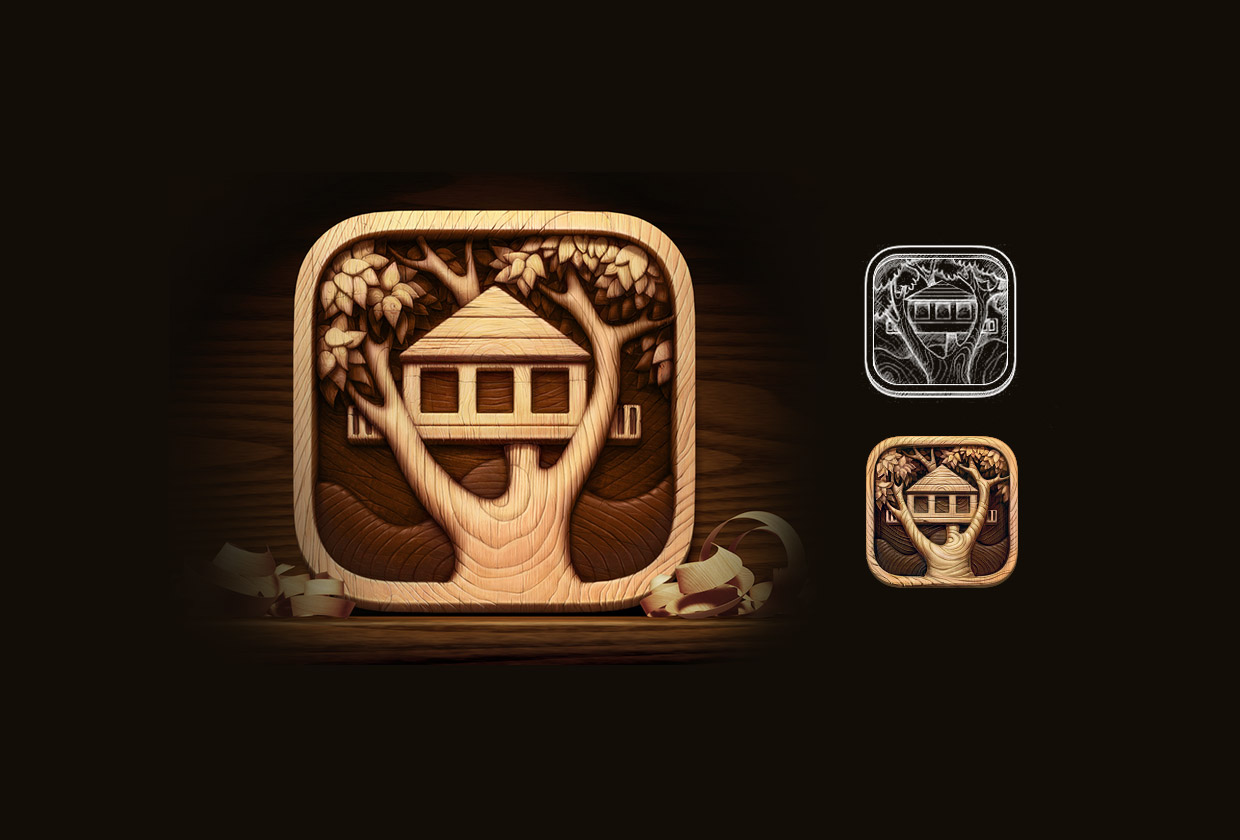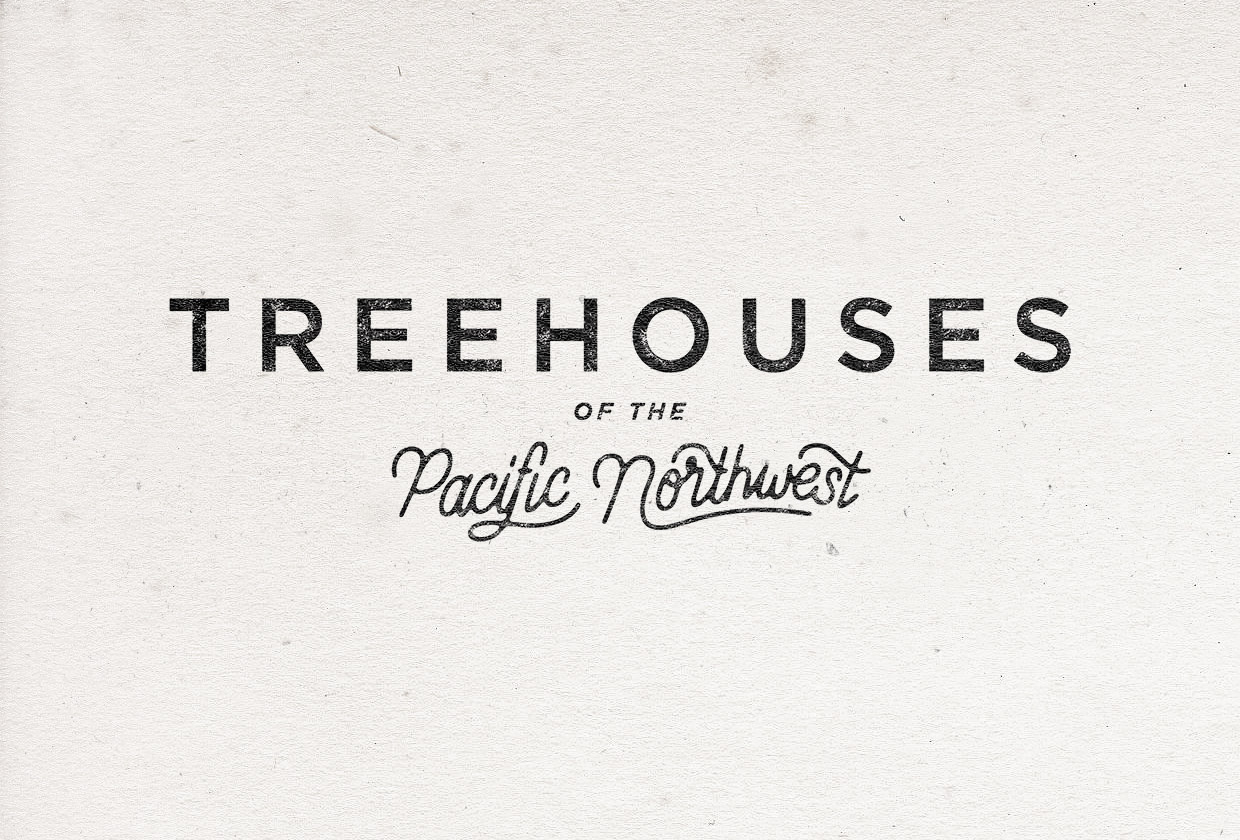 As one of the most comprehensive treehouse experiences available, Treehouses of the Pacific Northwest features nearly an hour of exclusive video content, over 125 photos, and a handful of original blueprints. We also integrated 20 unique 360-degree virtual tours using a gyroscope feature to mimic the turn of the human head with the tilt of an iPad screen. The result is an unmatched real feel for users, placing them inside each of the six treehouses.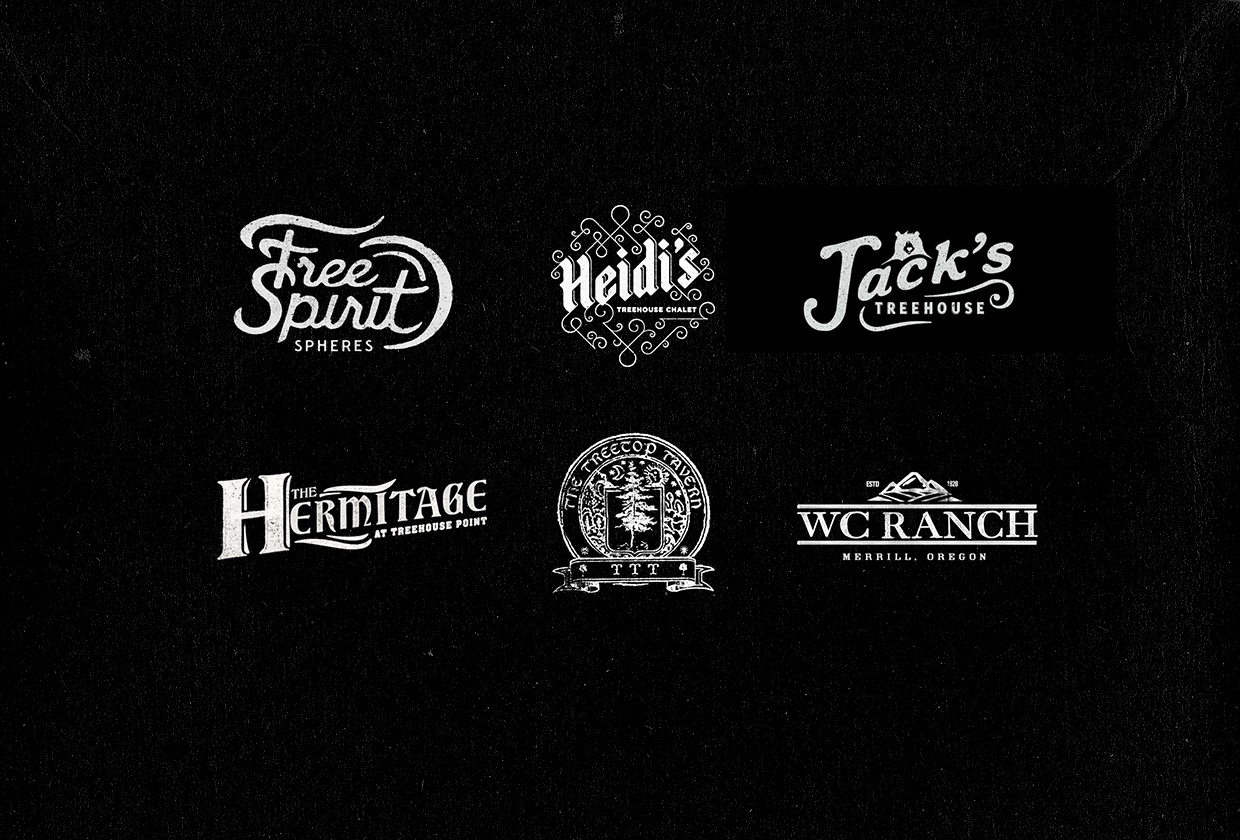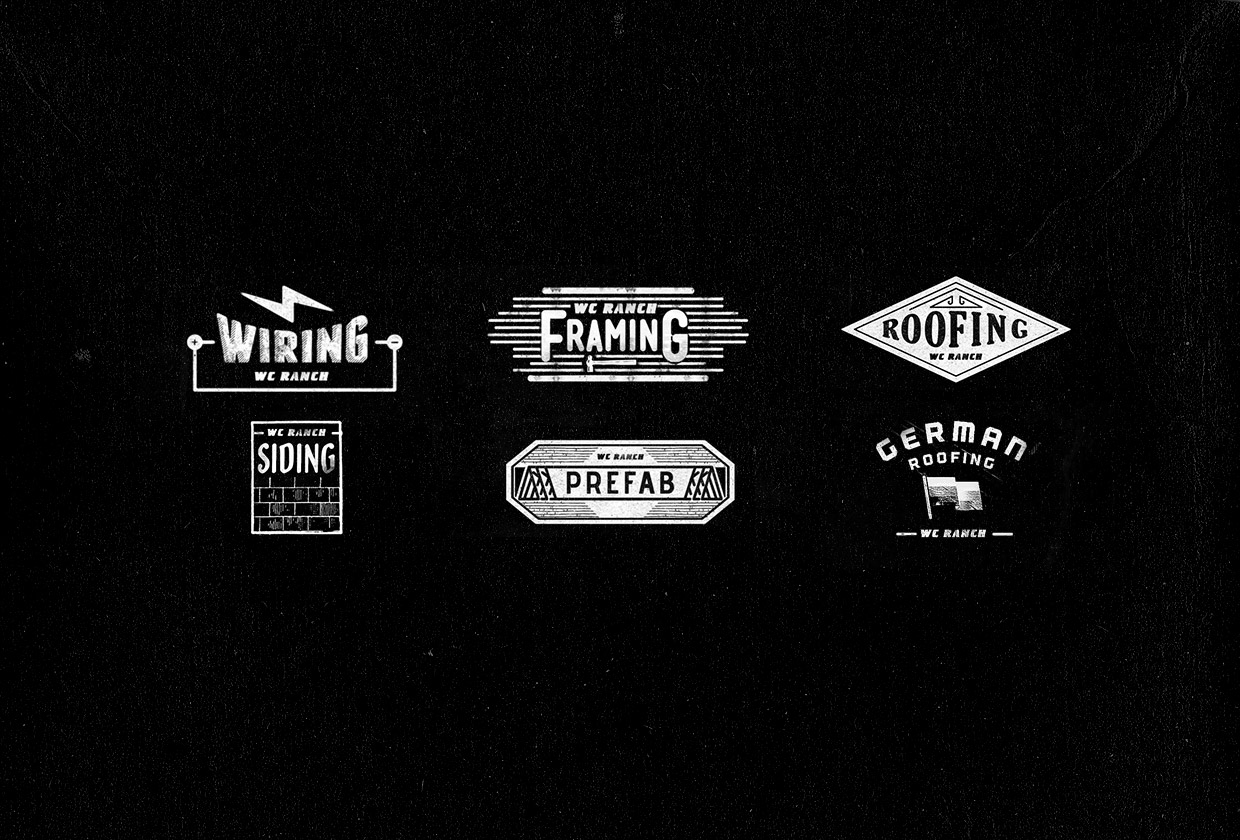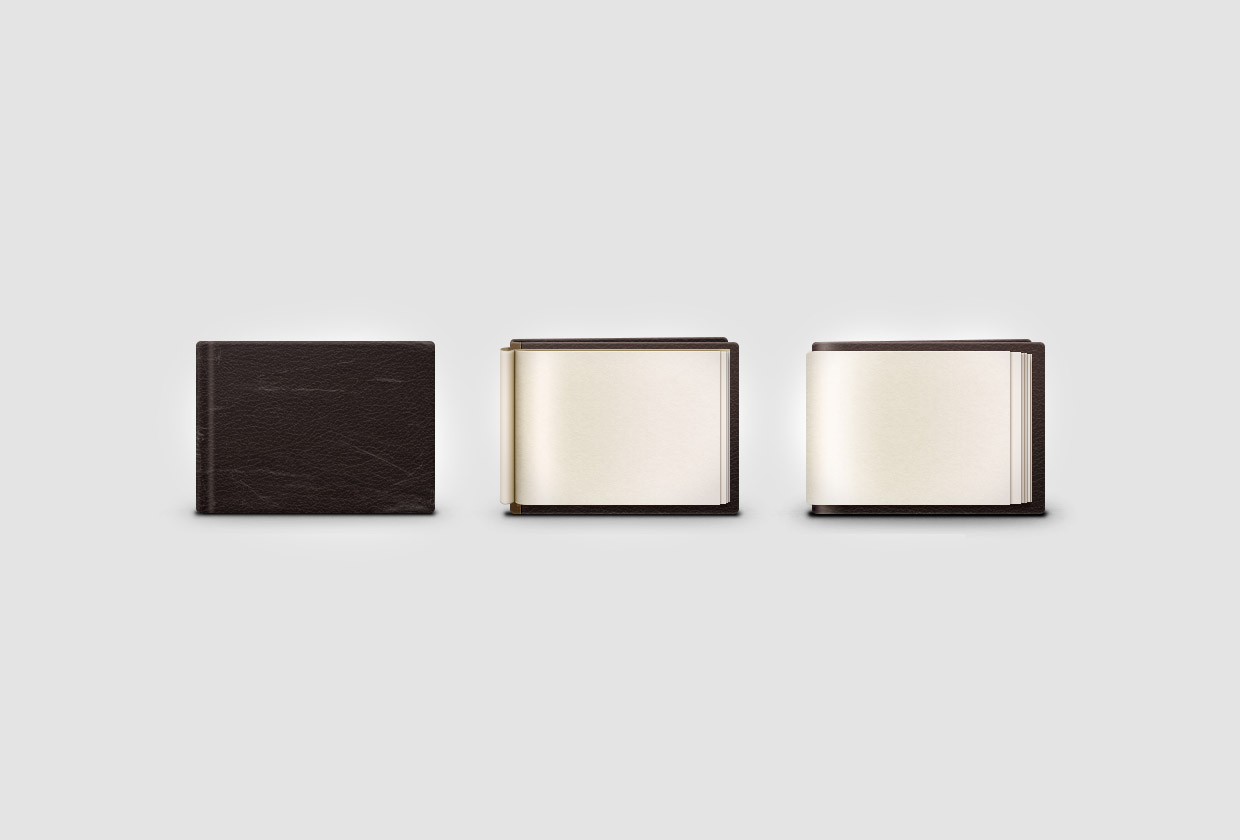 We turned a passion project into a new way to look at eBooks, combining advanced design and media with an inventive interface, while building an interactive app that takes the treehouse into the living room.
In addition to retrofitting this app for mobile, we hope to recreate this platform for new in-depth projects, collaborating with experts and corporate brands to tell innovative and interesting stories around the world.